Great Teams create Great Products. We are energetic young people who are very self-assured about our technical prowess.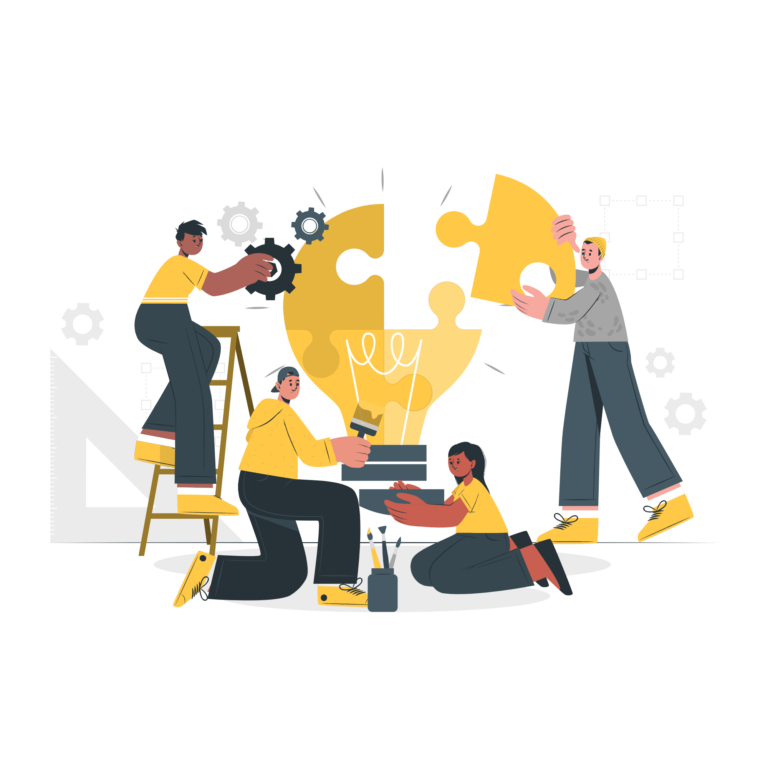 We are here to support you in achieving your objective of showcasing your business, no matter what it may be, on the internet. After determining which would best meet your needs, we can create a custom mobile application, web portal, or both for you. We will talk with you about how the technology we are providing may best support and enhance your online presence in the market and share our expertise with you in that regard.
We are putting our knowledge at your disposal to provide strategic technology input to your company in response to client expectations, ensuring that you are designed to expand and endure.
Years of working experience!
Our team has an IT experience of years spread across major verticals such as Software consultancy, Ecommerce, Health, Media, Pharma, Food, Publishing, Dashboard and Project Management. 
In the course of our careers, we have also provided project management and development services for specialised websites, mobile applications, and applications. We have worked with clients from across the world.
Our team is dedicated to helping innovators & organisations of all sizes convert their ideas to reality.
Helping Your Business Succeed
We collaborate with you to fully grasp your precise goals for having a digital presence. We question you as part of our research in order to better understand how you envision the finished result. We meet down with you to figure out how the digital presence will be presented to your end users when we have a comprehensive understanding of your business objectives and requirements. This will offer them a clear understanding of what your company stands for and how you can assist them with their needs.
The entire development strategy is created with this vision in mind, with a particular focus on the information you want to give consumers in a straightforward but understandable way.
By offering our clients high-quality IT services with significant commercial value, we hope to become the industry standard for excellence and trust. Pixify Coder strives to be a top organisation for both clients and talent.
To collaborate with clients in order to support their growth story We are dedicated to making sure that our service offerings delight our customers. To create a culture that honours each person's individuality and their expertise in order to provide respectable employment. a work environment where people are encouraged to be themselves.
We are strong because of our people. It matters whether they are content, successful, and happy.
We act and speak with sincerity. We fight for what is just.
We respect each other's uniqueness and viewpoints.
We are dedicated to acquiring new skills and are constantly looking for ways to increase production and efficiency.